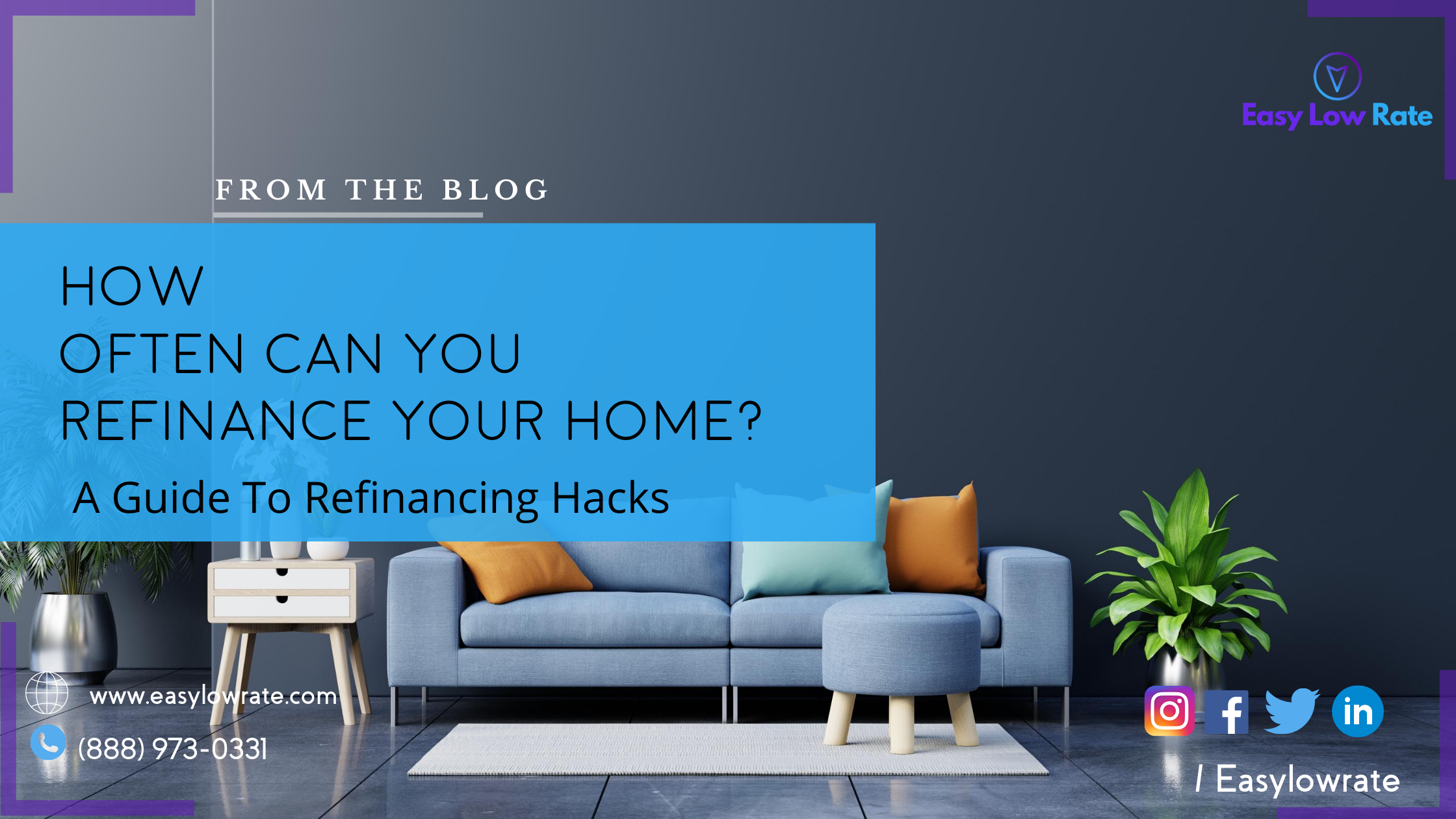 How often can you refinance your home? A Guide To Refinancing Hacks
Mortgage rates in the United States have hit the historic lows right now (less than 3%), which has kept everyone thinking about refinancing. But if you have already refinanced your mortgage, can you do it again? Or maybe you are thinking about refinancing; you might be confused if you are taking a premature decision. Should you risk refinancing now?
How often can I refinance my home?
Legally speaking, there is no limit! So you don't need to be worried about a regulation cap and how often you can refinance your home. That being said, there are some other factors to consider before jumping into the gun.
Things to consider before refinancing
Just because we are at a perfect time to refinance right now doesn't necessarily mean we should. A couple of key need to know before refinancing your home is -many lenders may want to check your credit score before qualifying your mortgage for refinancing. Before you refinance, crunch the numbers to be sure this is the right decision for your finances.
Is it a good idea to refinance again?
Refinancing your mortgage can offer some significant advantages. Here are a few scenarios when it could make sense for your financial situation:
✓  Interest rates are much lower. The general rule of thumb is to look for refinance rates that are a minimum of 1 percentage point lower than your current one, or even more depending on your closing costs. You can use Bankrate's refinance calculator to see if the math works out in your favor.
✓  Your credit score has improved significantly. If your credit score is much higher than it was when you got your first mortgage, you may qualify for lower rates now, helping you save.
✓  You're interested in a cash-out refinance. If you need extra cash to complete renovations, consolidate debt or for a large expense, a cash-out refinance maybe worthwhile, although you'll have a higher interest rate.
✓  You're having trouble keeping up with current payments. Your income or cash flow situation can change at any time. If you need some breathing room, refinancing can make sense, especially if you qualify for a lower rate. However, note that each time you lengthen your loan term, you may end up paying more in interest overall.
Need to refinance your mortgage to get a better rate? We make less per loan than our competitors and pass on the savings to you in the form of a lower rate. Whether if you are looking to lock in on to the lowest rates in the market or simply looking for expert advice; call us today at (888) 973-0331 or visit www.easylowrate.com for your FREE quote.